Traffic Tickets Attorney in Lawrenceville, Virginia
One Ticket Can Ruin Your Record-Don't Let It
Discuss Your Case with a Traffic Ticket Attorney in Lawrenceville, VA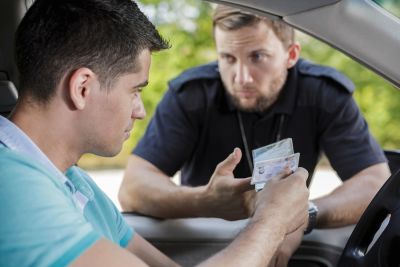 At the Law Office of Meredith Smith Jimmerson, PLLC, I focus on traffic law. If you're facing any type of traffic violation, you can fight back and put yourself in the best position possible to succeed with the help of a trusted traffic ticket attorney in Lawrenceville, VA. Schedule a free consultation with me today to discuss your case and possible options. I will take the time to review the details of your unique traffic law case, such as the arresting officer's report and your driving record.
Retaining an attorney can help you proceed with confidence. Contact me today if you've been charged with:
Driving under the influence

Reckless driving

Driving with a suspended license
Get in touch with me at The Law Office of Meredith Smith Jimmerson in Lawrenceville, VA now by calling to talk to a traffic ticket attorney about your situation or using the contact form below.
Reckless Driving Tickets Are Serious
Get the Experienced Legal Guidance You Deserve
In Virginia, getting a reckless driving ticket is no joke. While this is a minor charge in other areas of the country, it's a misdemeanor traffic violation in our state. Don't wait to take action if you have been charged with reckless driving. Acting now is the best way to achieve success later.

If you've been slapped with a reckless driving ticket in the Lawrenceville, VA area, turn to The Law Office of Meredith Smith Jimmerson, PLLC for the legal support you need and deserve. I have extensive experience handling a number of reckless driving cases, and I'll work hard for you. My goal is to get your ticket dismissed so you can move forward and put your traffic ticket behind you.